Back to top
News and Announcements
Stay At Home Bingo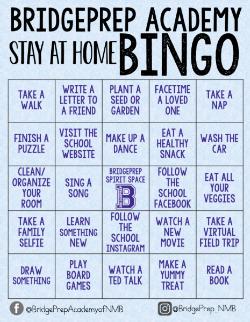 Have a little fun while staying at home....
Participate in our very own BridgePrep Stay at Home Bingo.
Save the image and then post it to your Facebook and/or Instagram marking off all of the things you've done. Be sure to tag us :)
#BridgePrepAcademy #BridgePrepBulldogs #BridgePrepStayAtHomeBingo

School Closure Update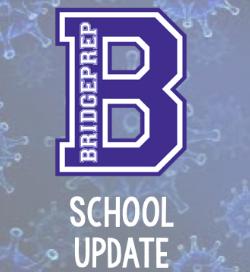 The FLDOE Commissioner of Education, Richard Corcoran recommended that all Florida public and private K-12 school campuses extend closures through May 1, 2020. Based on this recommendation, all Miami Dade schools will remain closed through May 1, 2020 with daily remote/distance learning taking place. We will keep you informed with the latest information and statuses.
#BridgePrepAcademy #BridgePrepAcademyofNMB #BPAofNMB #BridgePrepBulldogs

Grab-and-Go Meals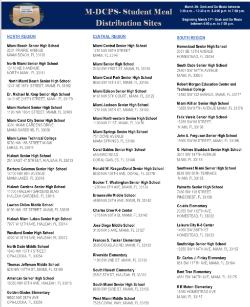 Miami Dade County Public Schools will be providing grab-and-go meals from 4pm-7pm. Our charter school students can report to any public school on the list to pick up meals. Distribution will take place in an area along the external perimeter of the building.

#BridgePrepAcademy #BridgePrepBulldogs #BPAofNorthMiamiBeach

Second Round Acceptances for 2020-2021 School Year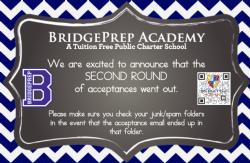 EXCITING NEWS FOR OUR 2020-2021 NEW APPLICANTS!
Our second round of acceptance emails went out.

#BridgePrepAcademy #BridgePrepBulldogs #BridgePrepAcademyofNMB #ComeGrowWithUs #WelcometotheBridgePrepFamily

Weekly Assignments Tracker & Student Usernames and Passwords
Attached is this week's Weekly AssignmentTtracker to assist students with tracking their work. We also have attached a Student Username and Passwords Log to help students keep record of their logins.

Kicking off our back to remote learning- Virtual Spirit Week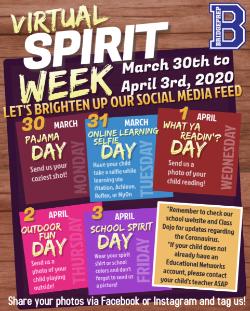 Calling all Bulldogs!! Join us with some virtual spirit fun to kick off our back to remote learning next week! Share your pictures each day to help motivate your friends into our virtual learning fun!
Please remember to check our school website and Class Dojo for updates regarding the Coronavirus.
If your child does not already have an Educational Networks account, please contact your child's teacher ASAP.

#BridgePrepAcademy #BridgePrepBulldogs #RemoteLearning #VirtualSpiritWeek2020

Update on School Closures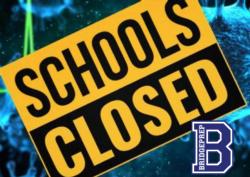 Per Governor De Santis: All Florida schools are to remained closed until April 15th, 2020, at which time a decision to reopen will be evaluated.
Remote learning will be taking place, please be sure you check your emails, our school website, and ClassDojo for more information.
#BridgePrepAcademy #BridgePrepBulldogs #COVID19SchoolClosures

ATTENTION ALL BULLDOGS!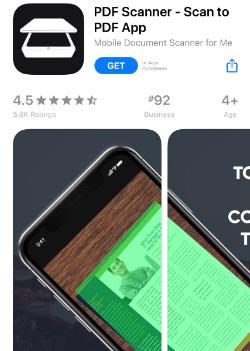 IMPORTANT MESSAGE TO ALL BULLDOGS

Please be advised that ALL work uploaded to Educational Networks (BPANMB WEBSITE) must be uploaded as a PDF.

NO JPG (photo images)

I have attached an image of a free iPhone app that will convert images into PDF format as well as a free website.

https://jpg2pdf.com

Thank you!

BPANMB Virtual Learning Program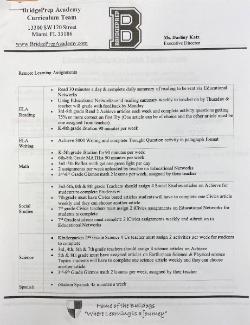 Here is what to expect this week!

School Closure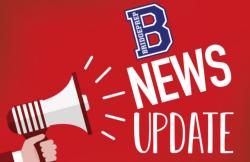 In an abundance of caution and after careful consideration, BridgePrep Academy will be closed beginning Monday, March 16th, 2020. Our students, teachers, staff, administrators and community are our number one priority.

#BridgePrepAcademyNorthMiamiBeach #BridgePrepBulldogs #SchoolIsClosed